It's your wedding day! And while you may have already picked out the perfect dress, veil, and shoes, one more important detail is your nails. Of course, you want them to look their best, but with so many options available, how do you choose the right shade?
Here's a helpful guide to finding the perfect neutral bridal nail polish for your big day. From timeless classics to on-trend hues, we'll help you pick out the perfect polish to complement your overall look. So keep reading for tips on choosing the best nude nail color for your wedding day!
The art of neutral bridal nails: easy steps for the perfect manicure
When it comes to your wedding day, there are a million and one things to think about – from the dress and the flowers to the venue and the catering. But one thing that's often overlooked is your nails!
Your nails are an important part of your overall look on your big day, so it's important to ensure they're looking their best. If you're unsure where to start, neutral nails are always a good choice. They're classic and elegant and go with any wedding theme or outfit.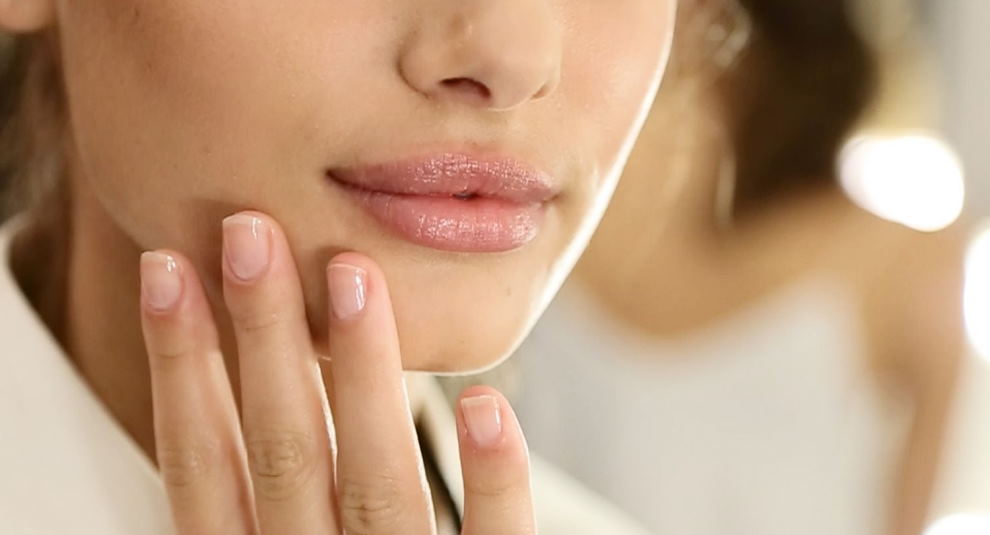 Here's how to get the perfect neutral bridal nails:
Start with a clean slate
Before painting your nails, ensure they're clean and free of any dirt or debris. A quick wash with soap and water will do the trick.
Choose your polish
When choosing a polish, there are a few things to keep in mind. First, you'll want to ensure the color is flattering against your skin tone. Second, consider the overall look you're looking for– classic, elegant, fun, and festive. Finally, once you've decided on a color, it's time to start painting!
Use a base coat
Before you apply your polish, be sure to use a base coat. This will help the color go on evenly and prevent any staining of your nails.
Paint your nails
Now it's time for the fun part – painting your nails! Start by applying a thin layer of polish, then let it dry for a few minutes before adding a second coat. Once you're happy with the coverage, finish with a top coat to seal the color and add shine.
Let them dry
Once you've finished painting your nails, it's important to let them dry completely before doing anything else. This will help prevent smudging or smearing of the polish.
With these easy steps, you'll have perfect neutral bridal nails in no time!
Embody the neutral wedding look with these festive nail ideas
When it comes to wedding nails, there are endless options. But if you're a bride-to-be who wants something classic and timeless, opting for a neutral nail color is the way to go.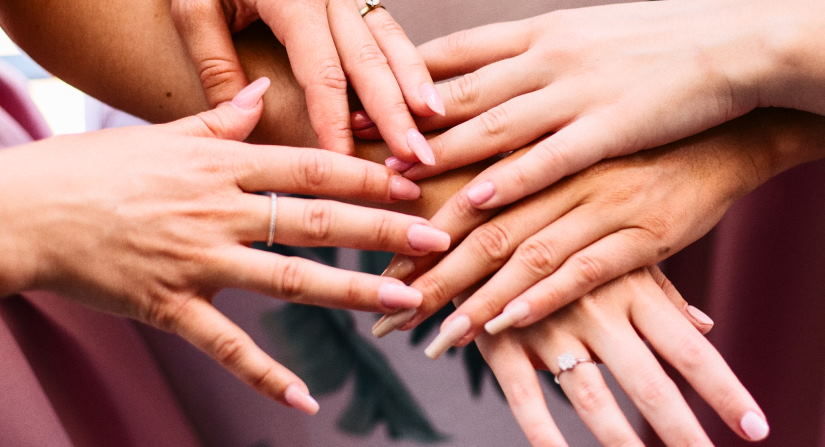 Not sure what shade of neutral nail polish to choose for your big day? We've got you covered. Here's a guide to finding the perfect neutral bridal nails for your wedding day:
Nude Nails: A nude nail is the perfect option if you want something understated and elegant. Choose a shade close to your natural skin tone for a seamless look.
Champagne Nails: Champagne nails are perfect for adding a touch of glamour to your wedding day look. Choose a shade with a hint of shimmer for an added touch of luxury.
Beige Nails: Beige nails are another classic option perfect for a bride who wants something timeless and chic. Choose a light beige shade for a soft and elegant look.
Gray Nails: Gray nails are a great way to add a bit of edge to your wedding day look. Choose a darker gray shade for a more dramatic look or a lighter gray shade for something softer.
Rose Gold Nails: Rose gold nails are the perfect way to add a feminine touch to your wedding day look. Choose a glittery rose gold shade for an extra glamour, or opt for a more subdued rose gold shade for a more understated look.
Silver Nails: Silver nails create a modern and trendy look. Choose a glittery silver shade for an extra touch of sparkle, or opt for a more matte silver shade for a more sophisticated look.
No matter what shade of neutral nail polish you choose, make sure to have your nails professionally done for your big day. This will ensure that your nails look their best and last throughout the wedding day.