When it comes to wedding dresses, there are so many different fabrics and materials to choose from. It can be overwhelming trying to decide which one is right for you. But don't worry, we're here to help! In this blog post, we'll take a look at the different types of fabrics and materials available, as well as their pros and cons. By the end of this post, you'll know exactly which one is perfect for your dream wedding dress! So let's get started…
Commonly used wedding dress materials
When choosing a wedding dress, in addition to considering the style, you should also pay attention to the material of the dress, because different materials will give people a different feeling. So what are the commonly used wedding dress materials? Let's take a look at it with the editor!
Satin
The surface of satin is smooth and bright, with good gloss and luster. It feels smooth and slippery. It is suitable for making dresses with soft lines and elegant temperament. However, it is easy to wrinkle and should be ironed before wearing.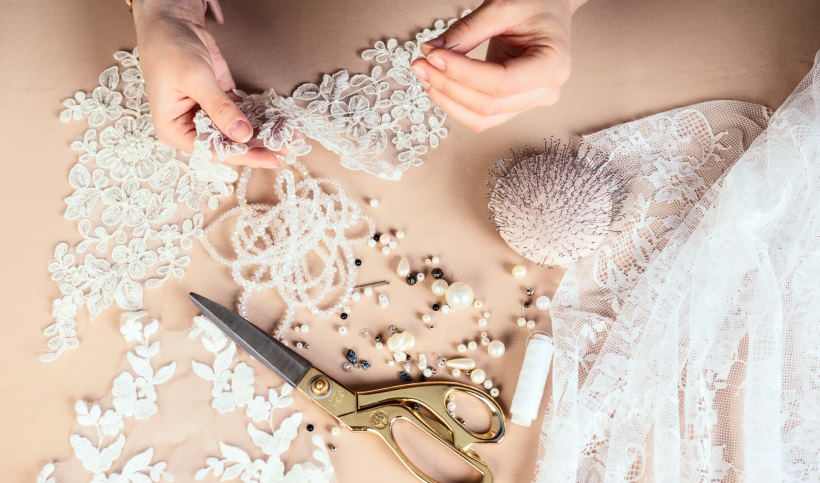 Chiffon
Chiffon has good air permeability and drape, so it is often used to make dresses with romantic feelings. Chiffon wedding dresses are often very delicate and beautiful, making brides look very elegant.
Tulle
Tulle is a kind of tulle fabric with various colors, which is often used to make wedding dresses with three-dimensional flower patterns. It looks very dreamy and romantic, making brides look like princesses in fairy tales.
Lace fabric
The lace fabric has a sense of retro romance, which can make the wedding dress more fashionable. In addition, the lace fabric has good air permeability, so it is also a good choice for summer wedding dresses.
Silk fabric
The silk fabric is smooth and soft, with good gloss and luster. It is suitable for making wedding dresses with simple and elegant lines. The silk fabric can also absorb sweat and is comfortable to wear.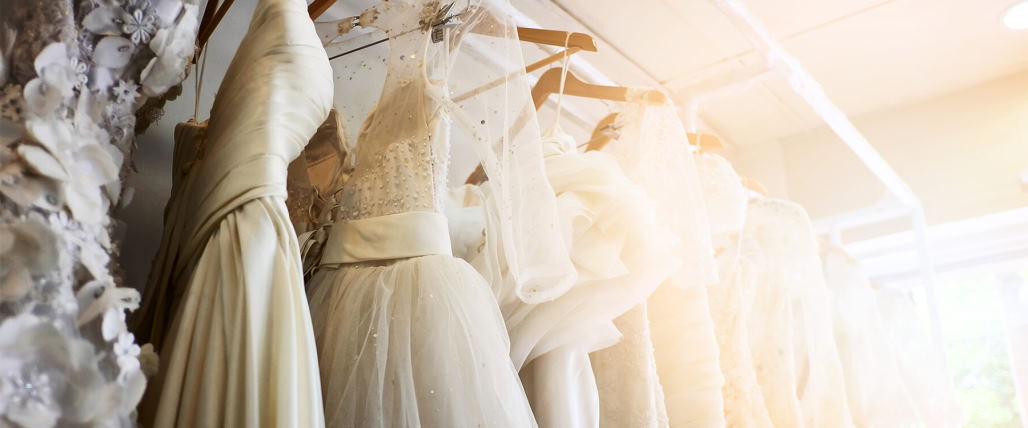 Tips for choosing the perfect wedding dress fabric
Your wedding dress is one of the most important pieces of clothing you will ever wear, so choosing a beautiful and flattering fabric is important. Here are some tips for choosing the perfect wedding dress fabric:
Consider your body type. Different fabrics will flatter different body types. If you are petite, look for lightweight fabrics that will not overwhelm your frame. If you are plus-size, look for fabrics with more structure that will help define your curves.
Consider the climate. If you are getting married in a hot climate, look for lightweight, breathable fabrics like cotton or linen. If you are getting married in a cold climate, look for heavier fabrics like wool or velvet.
Shop around. Once you have an idea of what kind of fabric you are looking for, take the time to shop around and compare prices at different stores before making your final purchase.