Ah, the 70s. Wide flared jeans, tweed cardigans, neck-tasselled shirts, and funky hairstyles – yes, please! If you're looking to take your look back in time this season and recreate some of the most iconic 'dos from that decade, then you've come to the right place. In this blog post, we will walk you through a selection of modern takes on basic '70s styles like feathered bangs and shaggy layers, as well as more eccentric looks like afros and pixie cuts with choppy layers. So grab your favorite styling products, secure a headband for that flower power effect or dig out those curling tongs; it's time to get creative with retro-inspired hairstyling magic!
70s hairstyles that are still popular today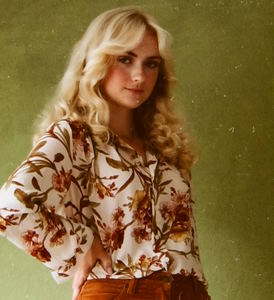 The 70s was a time of incredible fashion and style, from flared jeans to platform shoes. It was also the era of funky hairstyles that have managed to stay popular even today. Some of the most iconic 70s hairstyles still very much in vogue are long shaggy layers, feathered bangs, voluminous curls, bouncy blowouts, and sweeping fringes.
Men and women alike can wear long shaggy layers as they provide texture and movement while making your hair look stylishly effortless. Feathered bangs were made famous by actresses like Farrah Fawcett during the 70s; these days people tend to go for longer bangs with subtle layering for a more modern look.
Voluminous curls were another popular hairstyle of the 70s that are still seen today, but with an updated twist. Instead of going for tight ringlets, people now prefer big beach waves or looser curls to give the hair some definition and texture. Bouncy blowouts have also become very trendy in recent years; they can be worn with long or short haircuts to add volume and body to your locks.
Finally, sweeping fringes are one of the few styles from the 70s that have survived into modern times without any major alterations. They frame the face beautifully while giving off a retro vibe that many people love. All these 70s hairstyles look at this web-site.
Get the perfect 70s look with these hairstyle tips
Go for Farrah Fawcett's iconic feathered layers. The style made a huge comeback in the 70s and is still popular today. First, add some styling mousse to damp hair and blow-dry with a round brush for volume and fullness to get the look. Next, curl your hair with a large barrel curling iron, pinning each curl in place as you go around your head. When you're finished, gently comb through the curls with your fingers until you achieve perfect texture and movement.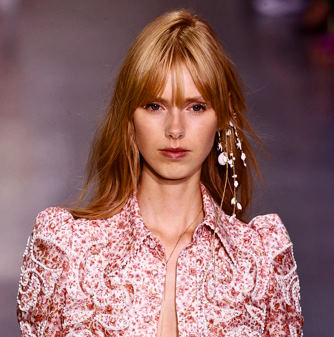 Rock a classic afro or an updated version of it by blow-drying hair straight then using your hands to shape it into whatever size or shape you like. Finish off by applying pomade or gel to keep the style in place.
Channel your inner Farrah with a feathered shag. This classic 70s look is easy to recreate and perfect for any occasion. Start by spritzing damp hair with a volumizing spray, then blow-drying it straight. Next, take large sections of your hair and curl them with a medium-sized curling iron. Once the curls have cooled off, comb through them with your fingers to create feathery layers. Finally, finish off the look with hairspray to help hold the style in place all day.
For an edgy yet effortless look, go for a half-up/half-down hairstyle like Jane Fonda's iconic do from "Barbarella". Start by parting your hair down the middle and curling large sections with a medium-sized curling iron. Next, gather the top half of your hair into a high ponytail, leaving some pieces loose around your face to frame it. Next, pin back any stray hairs, then spray with hairspray for hold. This style is perfect for day or night!
70s hairstyles are all about having fun with texture and volume, so don't be afraid to experiment! With a little practice and patience, you can get the perfect 70s look in no time.