Assuming you follow a strict bedtime routine, get enough sleep, and eat relatively healthy, your skin should be in good shape. But to get that dewy glow we all yearn for, there's a little more you can do in the morning. So be sure to wash your face as soon as you wake up and apply these products for an essential morning skincare routine that will have you looking radiant all day long!
Amazing morning skin care rituals to try today
Starting your day with a good skin care routine is important to keeping your skin looking and feeling its best. Here are some tips for creating a morning skincare routine that will give you a radiant glow all day long:
Cleanse your face gently. Use a mild cleanser that won't strip your skin of its natural oils. Gently massage the cleanser into your skin in a circular motion and rinse with lukewarm water.
Apply a toner. A toner helps remove any remaining dirt and oil from your face and balances your skin's pH levels. Apply the toner to a cotton ball or pad and swipe it over your entire face.
Moisturize your skin. Use a light, oil-free moisturizer to hydrate your skin and help protect it from the sun's harmful rays. Apply the moisturizer evenly over your face and neck.
Don't forget your sunscreen! Be sure to apply broad-spectrum sunscreen with an SPF of at least 15 before heading outdoors. Reapply every two hours or as needed, especially if you're sweating or swimming.
These simple morning steps will help you achieve and maintain radiant, healthy-looking skin.

Ways to transform your morning skincare routine into a luxurious, pampering experience
We all know the importance of a good skincare routine. It's the foundation of any beauty regime and can make a big difference in the overall appearance of your skin. But our morning skincare routines can often feel more like a chore than an indulgence.
If you're looking to transform your morning skincare routine into something more luxurious and enjoyable, here are a few tips:
Incorporate some aromatherapy into your routine.
Add a few drops of essential oil to your facial cleanser or moisturizer for an extra dose of relaxation. For example, lavender oil promotes calmness and peace, while lemon oil can help brighten and energize the skin.
Take your time.
Don't rush through your skincare routine – take your time to enjoy each step. Massage your cleanser into your skin for a minute or two, and take the time to apply your moisturizer or serum evenly across your face.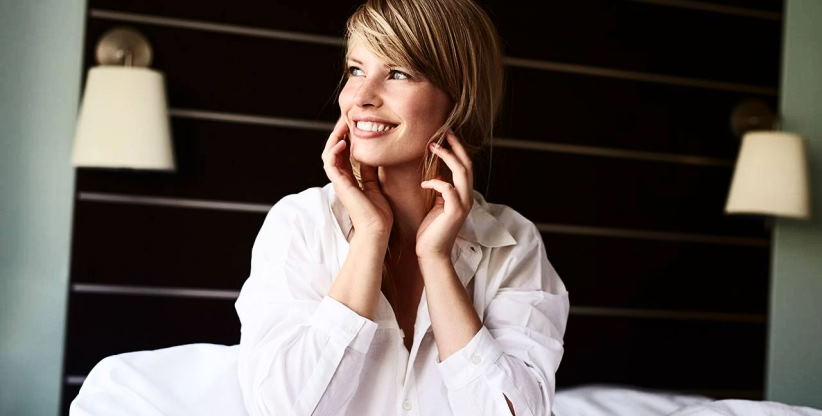 Make it a ritual.
Set aside sometime each morning specifically for your skincare routine. Whether it's 10 minutes or an hour, ensure you have some uninterrupted time to focus on taking care of yourself. This will help to make the whole experience feel more special and luxurious.
Invest in quality products.
It's worth splurging on a few high-quality skincare products that you love. Not only will they make your morning routine more enjoyable, but they'll also be better for your skin in the long run.
Create a peaceful environment.
Turn off your phone and any other distractions, and create a calm, relaxing atmosphere to enjoy your skincare routine in. Light some candles, play soothing music or do whatever else you need to help you feel calm and relaxed.
Making a few small changes to your morning skincare routine can significantly affect how you feel about taking care of your skin. By incorporating some of these tips, you can turn your skincare routine into a luxurious, pampering experience that you'll look forward to each day.